Date/Time
Date - 09/16/2017
9:00 am - 4:30 pm
Women Writing Around the Medicine Wheel: Fall Session
Saturday, September 16, 2016
9 a.m. – 4:30 p.m.
At Redwood Basecamp in Guerneville, CA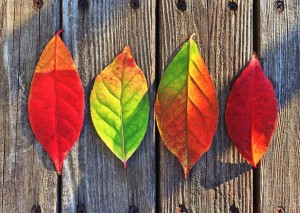 Write to explore emotion, change, and self-acceptance.
In this series, we explore and write from the Medicine Wheel, an ancient teaching about the cycles of nature and the way they mirror human life. This session takes us into the west, the place of emotion, love, loss, longing, change, self-awareness, and self-acceptance. Beginning, experienced, and exploring writers of all genres are welcome.
What does the Medicine Wheel teach us?
The Medicine Wheel teaches us that we are more than our history and/or our present circumstances. All aspects our lives – child, adolescent, adult, and spirit – are alive and engaged at any given time. The teachings of the Medicine Wheel, along with nature-based practices and meditation, give us a combination of writing tools that open us to deeper aspects of the inner life. Thus, our writing tends to be more spontaneous, authentic, and revealing of our deepest selves.
Why the Medicine Wheel is at the heart of all my writing programs.
I learned about the Medicine Wheel on my first vision quest almost 20 years ago, and it immediately resonated with me as a way to deepen self-discovery.  I began to use the teachings in my own writing, which gave me access to many parts of myself that I had ignored, denied, feared, or just didn't know existed. A light was turned on in my heart. My whole life was illuminated from the inside out, and it showed in my writing.
I began sharing this tool with my students, and I watched their writing come alive, too. Together we learned that memory doesn't just happen in the brain, but in the body, as well; that even the darkest emotions can lead to deep healing and self-acceptance; that by exploring how we bump up against the rest of the world, we learn more about our purpose for this lifetime; and how, when we pay attention to all this, it helps us live a life of balance and harmony.
Here's what to expect during this full-day experiential workshop:
Begin the day with drumming and sharing.
Explore how this cycle of life reflects emotion, change, and self-acceptance.
Spend time alone on the land in an exercise of self-discovery.
Learn simple techniques for effortless writing (no experience necessary).
Use writing practice to explore and reflect on your time on the land.
Share your stories (as you wish) in a safe, supportive circle of women.
Receive the gift of deep listening as Susan and others mirror your stories.
Leave with two stories in your notebook AND a greater sense of well-being.
Please register in advance with PayPal or credit card below:
$137 per person
(PLUS $15 land-use fee payable to Redwood Basecamp on the day of the event)
Susan Hagen is a wilderness rites-of-passage guide and co-author of "Women at Ground Zero: Stories of Courage and Compassion."  She combines her experience as a writer and guide to offer heart-opening, life-affirming writing workshops and retreats for women. She is also available for individual coaching and mentoring to help foster your creative life and move your writing projects forward.
FOR MORE INFORMATION

Cancellation Policy
• Refunds cannot be issued after 24 hours; however, for half-day and full-day workshops, a credit may be issued for other programs IF REQUESTED 14 OR MORE DAYS before the start of the program. After 14 days, credit can only be issued if your reservation is filled by someone else. All date changes are subject to a 20% fee and Susan Hagen's approval. Credits expire 6 months from the date of the originally scheduled program.
Dog Policy
• Please DO NOT BRING YOUR DOGS (or other pets), even if you plan to leave them in the car.
What to bring to workshops
• Your notebook and several pens (laptops are discouraged; please contact Susan if you feel you must bring yours).
• Something for the altar that represents your dreams, ambitions or goals.
• A simple, ready-to-eat lunch that requires no heating or preparaton.
• Layered clothing and/or sun protection for writing outside if you choose.
Etiquette
• Please call Susan at 707-888-0849 if you will be late or absent.
• Arrive 10-15 minutes early to make a cup of tea and settle in.
• Avoid wearing perfume or scented body products.