The inspirational story of the Women at Ground Zero Project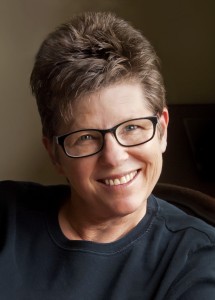 Authors Susan Hagen and Mary Carouba deliver a lively and candid presentation about their inspirational journey through post-9/11 New York City as they sought to shed light on thousands of female rescue workers rendered virtually invisible by gender-imbalanced reporting. Their presentation is laced with humor, poignancy and the powerful, timeless message that anything is possible.
Determined to make sure the contributions of women first responders don't fade into the background of American history, Susan and Mary combine original photographs and music to bring vivid and emotional stories of female heroes to life. Their program also pays tribute to all 9/11 rescue workers and the diverse world community that supported them.  Visit The Women at Ground Zero Project.
Mary Carouba
In the course of researching and writing this book, Carouba's experience as a social worker created a safe harbor for women rescue workers to share their stories and express their emotions.  MORE
The book
A powerful collection of first-person stories told by 30 female firefighters, police officers, paramedics and other women who risked their lives to protect and save others on 9/11. MORE
Audience comments
"Knowing that Susan and Mary pulled off such a tremendous task, with so few resources, made me feel like I could accomplish anything I set out to do."  MORE
Media coverage
"One conference attendee called Hagen and Carouba's presentation, 'absolutely the most moving and touching speech I have ever heard.'"  MORE
Contact Susan to schedule an appearance
Watch the CNN interview with Susan and Mary
"Many people said that Mary and Susan were the best speakers
we've had at any of our conferences."
Brenda Van Amburg, National Association of Women Law Enforcement Executives
"Wow, you really united and inspired a very enthusiastic audience with your presentation at the Tribute WTC Visitor Center. Thanks so much for coming back to the city to share your experiences."
Meriam Lobel, Curator, Tribute WTC Visitor Center, New York City