Telephone Writing Circles for Women
Selected Saturdays
9 – 11 a.m. Pacific Time
Over the phone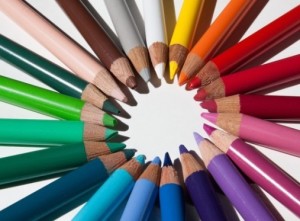 For women EVERYWHERE who are unable to attend a face-to-face writing circle. Explore the stories of your life in a safe, supportive circle of women. Each session includes a check-in, meditation, writing, reading aloud (if you wish), deep listening, and positive reflection. Beginning, experienced, and exploring writers of all genres welcome. Choose up to 6 sessions at a time, and renew as often as you like. Sessions do not need to be consecutive.
Each session includes:
• A 2-hour writing circle over the phone
• FREE RECORDING of writing guidance, meditation, and jumping-off line after each session

SATURDAY MORNING meeting dates
Choose the dates that fit your schedule:
•  February 10 – "All about Love!" Family love, friendship, lovers, love for the Earth and ourselves. (This is the telephone version of the face-to-face Writing Circle meeting later in the day in Occidental, CA.

Cancellation policy: You may change the date of your enrolled session up to 48 hours in advance (by 9 a.m. PDT Thursday). After that I will consider you committed to the session, and your payment will apply. You will still receive the recording after the call, whether you are able to attend or not.
Purchase 10- to 15-minute writing practice instruction and meditation without attending group:
1 for $20
4 for $57
8 for $107
12 for $147
 For more information:

"Susan's writing circles are as much — or maybe even more — about finding our true inner stories as they are about writing.  I write about things now that my conscious mind could not have described before."
Lois Benson, Santa Rosa, CA